Use Para 3d Mesh-controller and FFD modifier to populate any object on any polygon with quad faces.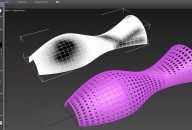 In this tutorial I used a "Vertex Paint" modifier to paint on the surface and using the colors of the surface in a bitmap controller I modified a parameter of parametric array. This approach works on 1D array while for 2D array you need to do some extra works to achieve the same effect.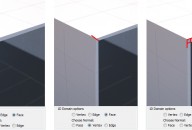 Learn where to use Face normal/Vertex normal/Edge normal in surface cladding.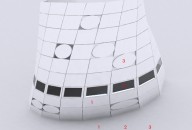 In PARA 2.6 and higher you can replace selected items from your array with new object, only condition is that the both old and new objects must have similar modifiers.