What is Para 3d?
3ds Max plug-in
1Para 3d is a scripted plug-in for 3ds Max enabling users to create parametric digital models and animations using all excessive modeling features of 3ds Max and additional controllers available in the plug-in.
Intuitive
2Para 3d is designed to be as easy and user friendly as possible. The user interface is similar to the Material Editor in 3ds Max as to cut out any steep learning curves once in the Para 3d environment. Everything can be done by simply dragging and dropping the chosen tool(s) and manipulating the values to whichever degree is required. There is an almost unlimited combination of tools that can be merged.
Complex and Light
3Para 3d has been designed to be as efficient as possible, using as little memory as possible. We have managed to make it much lighter than Parametric Array 1, even though we now have 31 controllers as opposed to only 5 in the original. Furthermore, with the need to be more user friendly, Para 3d no longer requires the user to have any programming background. PARA 3D is an 0-code-program.
Is Para 3d for me?
4Para 3d is an inclusive plug-in for all types of designers. This is demonstrated by the fact that no programming background is required whatsoever and anyone should be able to use it. Para 3d is useful for various disciplines including motion graphics and visualization. However, due to the power hungry and speed conscious applications that Animators invariably require, a quicker version of Para 3d is currently under development. More updates to follow soon.
Licensing
*All pricing shown in US dollars

| License Type | Commercial | Academic |
| --- | --- | --- |
| User | Professionals | Students w/ valid academic email |
| Valid | Lifetime | 4 Years w/ upgrades |
| Minor Upgrade | Yes | Yes |
| Version Upgrade | $50.00 | *Free |
| Individual License | $150.00 | $40.00 |
| 2-Pack | $255.00 | Unavailable |
| 3-Pack | $330.00 | Unavailable |
| Registration | Online | Email |
| | Buy now | Buy now |
*Student are entitled to all minor and major upgrades through our 4 year academic license. Beyond 4 years, Para3d will remain active but you are no longer eligible for free upgrades. Students must upgrade to a commercial license to be eligible for upgrades.
Software Lock
Each Para 3d license works exclusively with one machine. Users can migrate to another machine once the software log file is available. To access your log file, (after uninstalling) look under: current user/temp folder and email us at: support@parametriczoo.com
Design Workshops
Schools and universities can benefit from our intensive 2-4 workshops in addition to academic discounts on licensing. If you would like to schedule a workshop or outfit an entire classroom with Para 3d, please contact us at: info@parametriczoo.com
Product Activation
Activate Para3d 4.6 and higher
STEP 1.
Open the link below:
https://www.parametriczoo.com/license_manager/Login/
Enter your email (username) and password.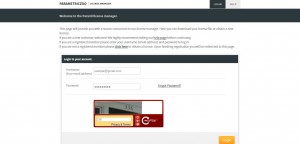 Step 2.
In your home page you will see the table of licenses you have already purchased. The list shows the available licenses and their status.
For version 4.6 and higher there is no need to activate or upgrade your license manually. Therefore please click on the download link on top of the table: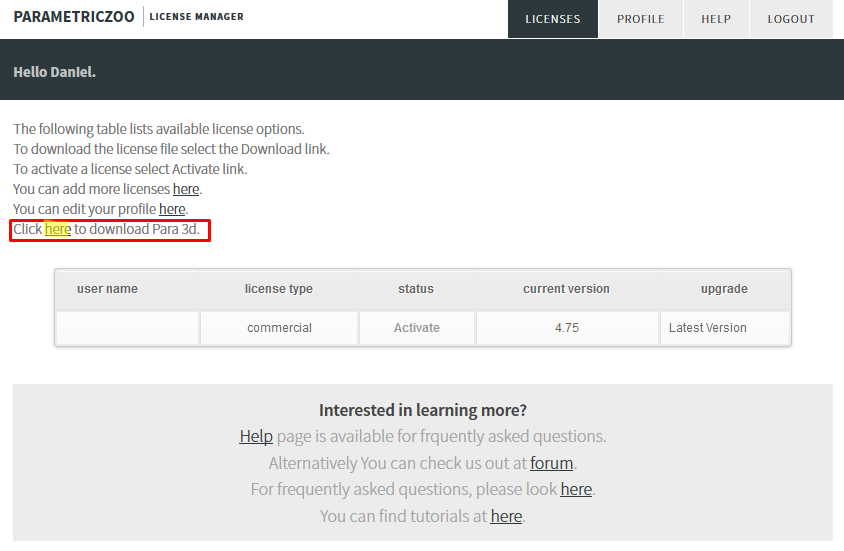 Step 3.
If you want to upgrade and install the latest version 4.64, according to the description right bellow the download link you also need to install version 4.6. So download both file and install 4.6 and 4.64 respectively. If you have already installed version 4.6 you only need to download and install the 4.64 under the same folder as 4.6.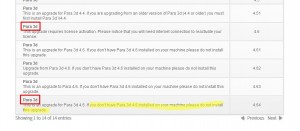 Step 4.
After you installed both the latest version 4.6 and the patch 4.64 please run 3ds max. select Para3d settings icon and choose Activate option and then click next.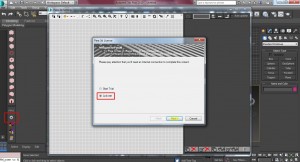 Step 5.
Here you again need to log in to the license manger from within the application (So you have to be connected to internet). Enter the user name and password we provided for you and then press the next button.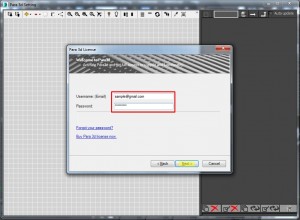 Step 6.
Please fill the form and click the Next button. Please be sure that you have selected the correct license type if you have both commercial and student licenses in your account.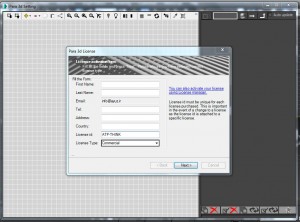 Step 7.
Your Para3d is now activated successfully. Enjoy it
If you encountered any problems please first be sure you have installed the latest version. Version 4.6 unfortunately has a bug that causes connection failure for some users, so you may need to install the latest upgrade to fix the problem.
Release 4.93
Para 3d Version 4.93 release date: 7-June-2017
This is an upgrade to Para 3d 4.9 and you must install Para3d 3d v4.9 ( or higher version) prior installing the upgrade
Improvements
Bug fixed reloading the magnet controller settings
Bug fixed in saving the point positions in Graph controller.
In Mesh controller the outgoing edges of a vertex are computed as outward vectors (unified direction)
In Mesh controller the length/width and height of the local bounding box is corrected.
In Mesh controller The bisector of vertices of a face are now returned in order.
Bug fixed in reverse array functionality in Array variable controller.